Why buy a Closure?
1.Closure are extremely versatile and allow you to protect ALL your Hair. For our closure, we have lace closure and silk base closure.
Lace Closures: They are very realistic and provide excellent results, It is made from slight transparent lace material.
Silk Base Closures: they have a layer of silk in the base, which makes any parting look very natural. This closure can gives a natural looking root ofthe hair shafft throughout the closure, So you can put a parting almost anywhere and it looks realistic.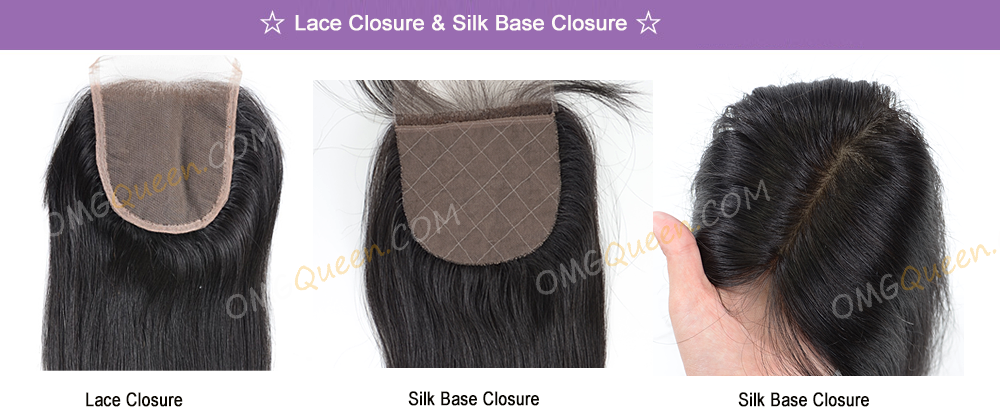 2.One closure come with Free Part, Middle Part, Three Part.
Free Part closure: There is no parting line on it, you can part it anywhere.
Middle Part closure: They comes with a parting in the center. But it also can be arranged by yourself to go anywhere, in the center or on either side to provide a parted look to your hairstyle.
Three Part closure: they are one of best sellers, unique and created by our very own founder. This closure allows you the versatility of changing parting at any time with ease. Middle, left and right parting all at your convenience on a closure.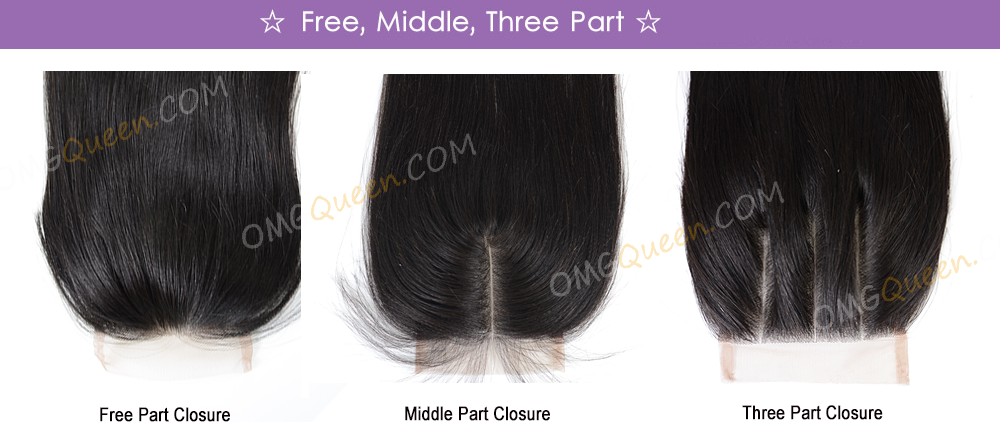 3.Closure size come with 4x4 inches and 5x5 inches in stock, if you want other size, you can contact with [email protected], we will make customized size for you:)